So today I was so bored and I was searching for movie to watch and I first found Unfriended and I watched it. Later I watched The Maze Runner first part. So I decided to write a post about Shelley and Dylan's (a.k.a Delley) movies and TV shows. Most of them I watched but there are, also, some of them I didn't, but I'm sure I will.
Movies :
1. The Maze Runner
I made this movie the first on this list because I just... I love it so much! It reminds me of Divergent somehow... But anyway, this is what it is all about :
Dylan O'brien acts as Thomas (btw.through all the movie, while he ran I shouted "Go Stiles, go!" I know I'm weird but for me he's Stiles...). Thomas is deposited in a community of boys after his memory is erased, soon learning they're all trapped in a maze that will require him to join forces with fellow "runners" for a shot at escape. I won't be saying you more so I won't be discovering too much so it won't be interesting to you but WATCH IT! Really, you won't regret it. You have my promise.
2. Unfriended
In this movie Shelley acts like Blaire. It's a horror movie but it's not that scary, at least, to me. A group of online chat room friends find themselves haunted by a mysterious, supernatural force using the account of their dead friend.
It's not something special to me. It's okay but not like too good. But when I heard Shelley acts in this movie, I needed to see it.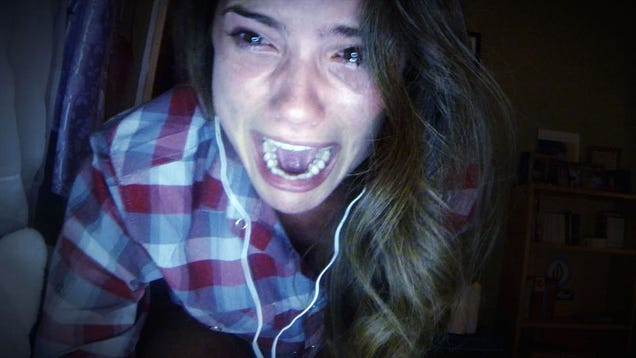 3.Ouija
This is also Shelley's movie. In this one her name is Debbie
Galardi.
A group of friends must confront their most terrifying fears when they awaken the dark powers of an ancient spirit board.
And it's also a horror and I DIDN'T WATCH IT so I can't say if it's good or not but I'm sure I'll be watching it soon. I love horrors.
4. The Internship In this one, Dylan acts Stuart and he's not like really important in this movie but it's a comedy so you should watch it. Two salesmen whose careers have been torpedoed by the digital age find their way into a coveted internship at Google, where they must compete with a group of young, tech-savvy geniuses for a shot at employment.
5. The First Time And the last one is The First Time. It's the one Dylan acts in. This movie is kinda romantic comedy teenish movie, I'm sure you know what I mean. Dylan acts Dave. A shy senior and a down-to-earth junior fall in love over the weekend. I didn't watch this one because by the trailer I think it's not properly for my age... But they say it's a great movie, so watch it if you are older than like 16? I don't know. Watch it if you want but there are some scenes that aren't properly for eary teens.
That was all for the movies they acted in. Let's see the shows ( I WON'T MENTION TEEN WOLF BECAUSE WE ALL KNOW IT )...
1. The Days Of Our Lives Shelley acted in this one. I watched like 10 episodes while it was on TV on channels I have and I can say it's interesting show. You should watch it.
A chronicle of the lives, loves, trials and tribulations of the citizens of the fictional city of Salem.
And that was all not including Teen Wolf because Dylan didn't
acted in any show and Shelley did in just one.
There's an interesting fact I found out before couple days and I always forgot to say this to you. So you all know Dylan is in relationship with cute Britt Robertson but did you know that Shelley is actually Britt's best friend? Haha I didn't and it must be hard to her watching all the Stalia moments while her boyfriend and her best friend are couple.
AND WHO IS HAVING BIRTHDAY IN JUST 3 DAYS?! August 16th the special day for all of us!
That was all for today, please tell me your opinions about this post in the comments down bellow.
I love you guys! Stay alive,xx