Hello wolfiers and welcome to another post!
Haven't posted anything in a while because I hadn't inspiration for a post but when I saw a couple of videos on Teen Wolf official Facebook page, I thought I could do a post about them.
First, we're going to talk about how Lydia has evolved.
What do I mean by 'evolved' ?
Well, you probably remember Lydia from the first season of Teen Wolf...
She was an ordinary what you call rich and popular high school girl who dated the most popular boy in their school. She absolutely had everything - from her look, to financial status and her lifestyle.
Or it just seemed like that?
Lydia has changed a lot. That's a true fact.
But what if she was always an intelligent girl who doesn't care about popularity or money but she didn't showed it until she lost her boyfriend and realized she is a supernatural creature.
But not just any supernatural creature - a Banshee.
The things she went through made her stronger than ever, made her become a real badass Banshee and at the end - realize Stiles was the one who loved her for what she was, not for what she looked like but sorry Lydia, it's too late - he has a girlfriend.
She's a character who is a true inspiration to many girls around the world and lately we found out that Holland made Jeff to make Lydia smart.
Check the video out and see what am I talking about.
I'm glad Lydia has evolved, I'm actually really happy about that because he's a member of our pack and I've always loved her character and hated that she was represented like a stupid rich girl.
What do you think?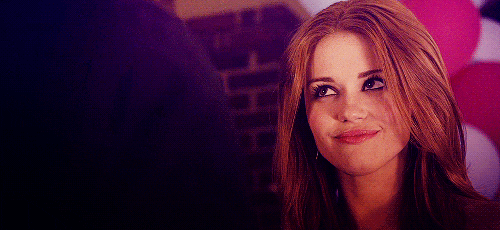 (she totally reminds me of Miley Cyrus here)
So that was all for this post!
Oh God, I cannot wait for November to see the first episode of the 6th season!
November seems so far right now and it makes me so sad!
Stay alive,xx